Replace lost or missing teeth.
What are Dental Bridges?
A dental bridge, or a partial fixed denture, is used to replace lost or missing teeth. This may involve teeth that soon need to be extracted or teeth that were previously lost. Bridges can be used to replace just one single tooth or may be used to replace multiple consecutively missing teeth.
A dental bridge requires healthy surrounding teeth or the placement of dental implants for support. The bridge holds prosthetic teeth and then uses the adjacent teeth as support to maintain the bridge in place. A dental crown may also be used to reinforce the structure of the supporting teeth if natural teeth are being used, and their integrity is in question. A dental bridge can also be secured using a dental implant to avoid compromising the integrity of existing teeth.
How Long do Dental Bridges Last?
Bridges can last at least five to seven years. With good oral hygiene and regular professional cleanings, the bridge may last more than ten years. The success of the dental bridge partially depends on the health and strength of the remaining teeth. With a bridge, it's also especially important to prevent tooth decay and gum disease that can lead to tooth loss.
Are Dental Bridges Safe?
While there is always a risk for some level of complication with any procedure, the placement of a dental bridge is generally considered quite safe, and there are rarely any complications. There are, however, some concerns to be aware of with the longer-term function of a dental bridge. For example, an ill-fitting bridge can cause decay of the tooth under the crown. There is also a possibility of reduction of the structures of naturally healthy teeth to accommodate the appliance in place. And the restoration can collapse if the supporting teeth are not strong enough. It is therefore important that these risks are properly assessed during your consultation, and a bridge is only placed if the conditions are supportive.
What are Alternatives to Dental Bridges?
If a dental bridge is not the right solution for you, there are other restorative procedures that may achieve a similar desired outcome. These include dentures and implants. Our doctors will be happy to discuss these alternatives with you and find the right fit.
At Grace Dental, we recognize that losing your teeth can be a stressful experience, and we will do everything we can to make your treatment as rewarding as possible.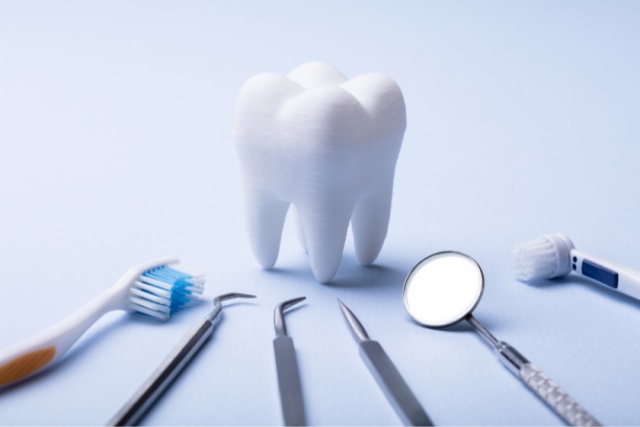 Address
12611 Antioch Rd
Overland Park, KS 66213
Hours
Monday, Tuesday
8 AM - 5 PM
Wednesday
8 AM - 6 PM
Thursday
8 AM - 5 PM
Friday, Saturday
Cosmetic Appointments Only
Request an Appointment or Contact Us
Hi, I'm Val! Call me at the number below and I'd be happy to help schedule a time for you to visit us, or answer any questions you may have!