We exist to care, protect, and restore beautiful smiles that help people face life with grace.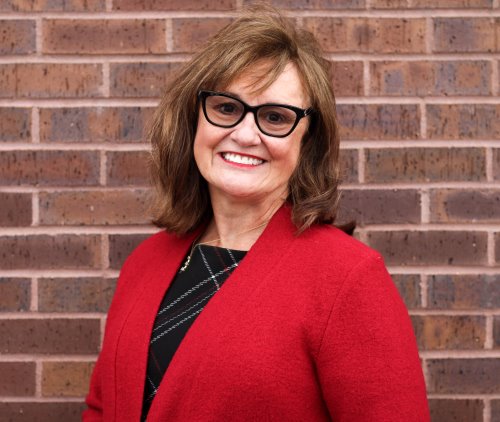 Although an accomplished musician, Gloria Roberts chose to make dentistry and not music her "work". She graduated from the UMKC School of Dentistry twice – first as a member of the dental hygiene class and then as a dentist.
Dr. Roberts served as the original Clinical Director for Special Smiles Kansas, a component of the Special Olympics program, Healthy Athletes.
Along with her husband Jeff, for over 40 years she has been dedicated to raising her children and treating people's dental needs. After working over 20 years in dentistry as a hygienist and then an associate, Dr. Roberts opened Grace Dental in 1998. She has been the recipient of many awards, including being named also Young Alumna of the Year from UMKC School of Dentistry. Her dedication to improve overall dental IQs of patients and others, including the need for tobacco cessation and higher safety standards in sports, as well as, service with the Academy for Sports Dentistry, earned Dr. Roberts the title of Fellow with that organization in 2005.
When asked what stands out the most in her career, she immediately responded, "It's the people. The people I've worked with and learned from. And more importantly, the people who I have had the opportunity to help. This is the essence of Grace Dental and It still keeps me going today."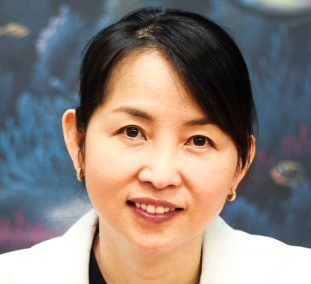 Fun fact! Dr. Sung started as an assistant for Dr. Roberts in 1999, which caused her love for dentistry to grow. She has since gone back to school to become a hygienist and then a dentist. She has been in dentistry for over 20 years.
Dr. Sung's motto on dentistry is comfort and competency. "Many people come to the dentist with fears. It is important to me that everyone in my chair feels comfortable, at ease, and fully understands their treatment. My goal, as a Grace Dental provider, is to achieve a friendly, gentle, and family like atmosphere. We want people to leave here feeling truly helped."
"I found it so refreshing that both doctors were great listeners. I'm now out of pain and can again eat on both sides of my mouth without worry. Thanks Grace Dental!"
- Betty, Overland Park, KS
"I highly recommend Grace Dental to anyone! The staff is very inviting and cares about your every need. Dr. Roberts is very knowledgeable and personable. Great dentistry all around!"
- Priscilla C.
"Grace Dental has some of the nicest staff I have ever come across at a dentist office. I like the way they keep me informed as they perform each dental procedure."
- W.J., Overland Park, KS
We strive to provide you with affordable, high-quality treatment that fits your budget! Your treatment plan will include a breakdown of all applicable fees, and we will inform you of all costs before treatment is administered.
We are in network with most major insurance plans, including, but not limited to the following common plans. If your plan isn't listed below, give us a call, and there's a good chance we are in network with that plan as well.












The Extending Grace
Premium Plus Dental Plan
Our in-house plan provides an affordable alternative to traditional dental insurance with a more customized and comprehensive care model. In return for a low monthly membership fee, all of your preventative care (such as cleanings, exams, x-rays, and more) is covered at 100%, while all other services receive a discount of 15% (except for orthodontics, which is at 10%).
Affordable Financing Options
Don't let finances stand in your way of achieving the beautiful, healthy smile you deserve! We are pleased to offer third-party financing options through CareCredit with a $0 down payment and low monthly payments to make your treatment more affordable.

Address
12611 Antioch Rd
Overland Park, KS 66213
Hours
Monday, Tuesday
8 AM - 5 PM
Wednesday
8 AM - 6 PM
Thursday
8 AM - 5 PM
Friday, Saturday
Cosmetic Appointments Only
Request an Appointment or Contact Us
Hi, I'm Val! Call me at the number below and I'd be happy to help schedule a time for you to visit us, or answer any questions you may have!