Implant Retained Dentures
Implant Retained Dentures will help you regain your confidence by giving you the smile you've always wanted.
Do you have loose dentures or are you concerned that they will fall out? Do you have trouble eating your favorite foods? Are you self-conscious about your smile or lack confidence as a result of a slipping denture? If you are unhappy with your current dentures, an Implant Retained Denture could be the solution for you.
An Implant-Retained Denture offers a cost-effective solution for replacing a full set of teeth. Implant Retained Dentures outperform regular dentures in terms of dependability and performance, allowing you to consume the things you enjoy without fear of your teeth failing you.
Your denture will 'lock' in place without the need for sticky adhesive thanks to the placement of a limited number of dental implants. An implant-retained denture is kept in place by a number of implants, allowing it to operate normally while still being easily removed for cleaning.
There's no need to compromise — Implant Retained Dentures can provide you with a life-changing solution, allowing you to speak, chew, and laugh without fear of your denture failing you. They're a budget-friendly approach to replacing some or all of your missing teeth.
At Grace Dental, we recognize that losing your teeth can be a stressful experience, and we will do everything we can to make your treatment as rewarding as possible.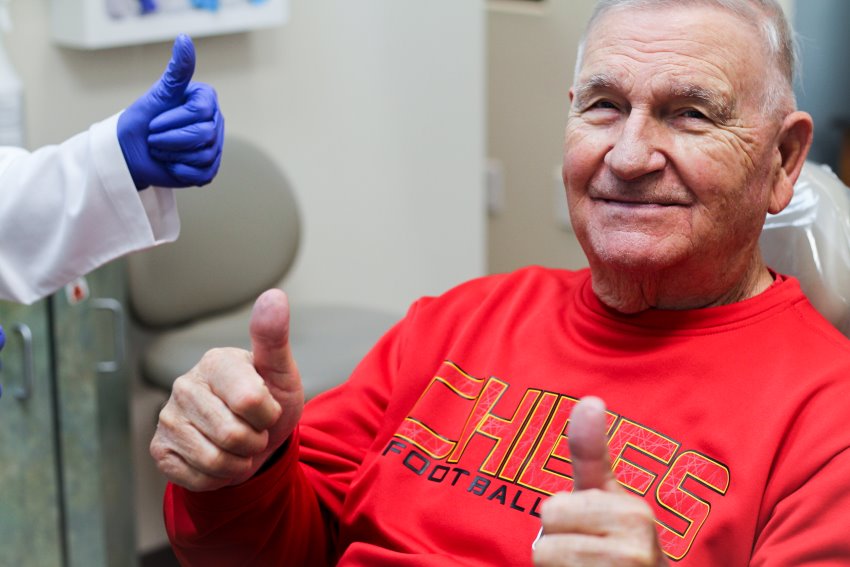 Address
12611 Antioch Rd
Overland Park, KS 66213
Hours
Monday, Tuesday
8 AM - 5 PM
Wednesday
8 AM - 6 PM
Thursday
8 AM - 5 PM
Friday, Saturday
Cosmetic Appointments Only
Request an Appointment or Contact Us
Hi, I'm Val! Call me at the number below and I'd be happy to help schedule a time for you to visit us, or answer any questions you may have!